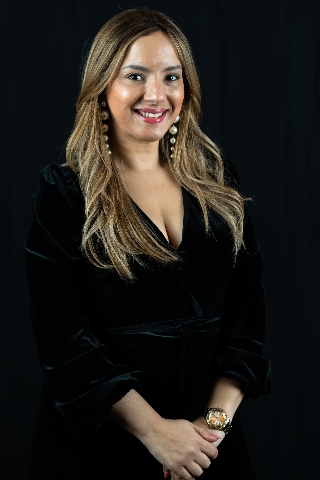 Shay Gonzalez
Realtor®
Boardman Office

Call Agent
Text Agent

(24 reviews on Zillow)
https://shaygonzalez.stoufferrealty.com/


"The success of your investment depends largely on the real estate agent you choose."
Real Estate is a very important transition either for first time home buyers, sellers, or investors is a life changer decision. I take very seriously my client's needs and goals.
My assurance to you is: As your REALTOR® I would work for your best interest, with all my Knowledge, Professionalism, Energy, Honesty, Integrity, Passion, and Commitment to Accomplish your Real Estate goals., is never about me is always about my client's needs.

Credentials:
Licensed Realtor® in Ohio
Graduate of Hondos School of Real Estate
2020 President's Sales Club
Honor Society
Member of Youngstown Columbiana Board of REALTORS®.
E- Certified (Marketing Specialist )
R- Certified (Relocation Specialist)
RENE (Real Estate Negotiation Expert)
Skills :
Bilingual
15 years of sales experience
Attention to Detail
Time Management
Strategic Thinker
Proactive
Technology Savvy
Marketing Expert
About Real Estate :
Buying or Selling a home is exciting and overwhelming and it can be difficult to get through without the right Real Estate Agent. Whether you are Buying, Selling, Relocating, or just Investing in Real Estate it is my pleasure to assist you. I will implement our many resources and extensive marketing tools to work for you.
Resources
Open Houses
Social Media
MLS system
News Paper Ads
Global Website
Ask for a FREE CMA (Comparative Market Analysis)
Community
Market Area :
Struthers, Ohio
Campbell, Ohio
Boardman, Ohio
Poland, Ohio
Youngstown, Ohio
Austintown, Ohio
Liberty, Ohio
Hubbard, Ohio
Niles, Ohio
Girard, Ohio
Testimonials

"
A Professional Realtor who is honest and fair. She is a woman of integrity. She will deliver excellent customer service."
-C.R. 2018
"The best one! La Mejor! Very hard worker and the best Realtor that you could ever have."
-K.M. 2018
"Selling experience with shay was like no other. Excellent service sold our home within just 3 days of listing our home after our previous realtor had it for 6 months with no success! Most importantly made us feel comfortable throughout the whole process and kept us informed of everything each step of the way, was very transparent! Our only regret was not finding her sooner! We wish her the best in her career and you will not be disappointed choosing Shay as your Realtor'
- J.Román 2019
(Campbell, Ohio)
Shay is a great professional, she made my 1st investment property purchase and re-sale in Ohio really easy. Shayna is self-motivated, knowledgeable, enthusiastic, and most importantly will be supporting you throughout the whole process.
I recommend her 100%, Keep up the great Job!!!
-N. Santana 2019
(Struthers, Ohio)
She handled everything easily and kept me updated through every step. Great Experience
-V. Angelilli 2019
(Austintown, Ohio)
Shay worked hard to get me in the right property in a few days. She makes the experience seamless. I love my new house and how everything worked out to get in there. Thanks, Shay for an incredible experience. Looking forward to make more businesses with you in the future.
- J. Sevilla 2019
(Austintown, Ohio)
Absolutely amazing through the whole process. From showing us numerous houses to the negotiation and even finalizing the close. Easy and smooth the whole way through.
- Ryan and Julie 2020
(Boardman, Ohio)
"A lot of Knowledge, great service, and experience with the market. She answered all the questions and help me to find the right lender. She works with your schedule to give you a better service. Thanks to all the knowledge that she has I have my house.
- Jaime Merced 2020
(Liberty, Ohio)
"Our family is relocating this year, After we made the decision we knew we needed a realtor and I found Shay online. It is the single BEST decision we made in the entire process. She has been a miracle and a blessing! Her skillsets made everything work smoothly and she made every effort on her part to minimize any stress on our end. Her skills include: Excellent people person; Top-notch communicator (always got back to us; always clear, concise, knowledgeable answers to our questions; I could go on, but bottom line, we are so thankful that we found Shay!"
-airam8742 2020
(Campbell, OH 44405)
"We were so blessed to have Shay as our real state agent. With her professionalism, knowledge, and availability, the process was easy and pleasant. All of our questions were answered quickly and efficiently, facilitating the whole process. We thank God we could count on her support always. Thanks to her help and determination, we finally purchased our dream home."
-zuser2015 2020
(Campbell, OH 44405)
My Certifications
Relocation Certification
New Construction Specialist
New Construction Specialist
E-Certified
e-PRO
Honor Society
BHHS Certified New Home Specialist Designation